Annual Safety at Sea Training, Yerba Buena Island,
Coast Guard Sector San Francisco
Every year, Bay Area Sea Scout groups gather at Yerba Buena Island (Coast Guard Sector San Francisco) to train and practice essential safety at sea training. Scouts learn from adult leaders, as well as from members of the Coast Guard and Coast Guard Auxiliary. This is a great way for new and experienced scouts to learn relevant safety skills, as well as learn more about the U.S. Coast Guard. As always, scouts left the event with slightly damp clothes but smiles on their faces!
It is always a full day and each ship pairs up with another ship and participates in various stations, including: fire hose handling, flash pan & fire extinguishers, vessel towing techniques, tug boat tour, flares and pyrotechnics, recovery at sea, and pumps/dewatering. Check out some of the events below.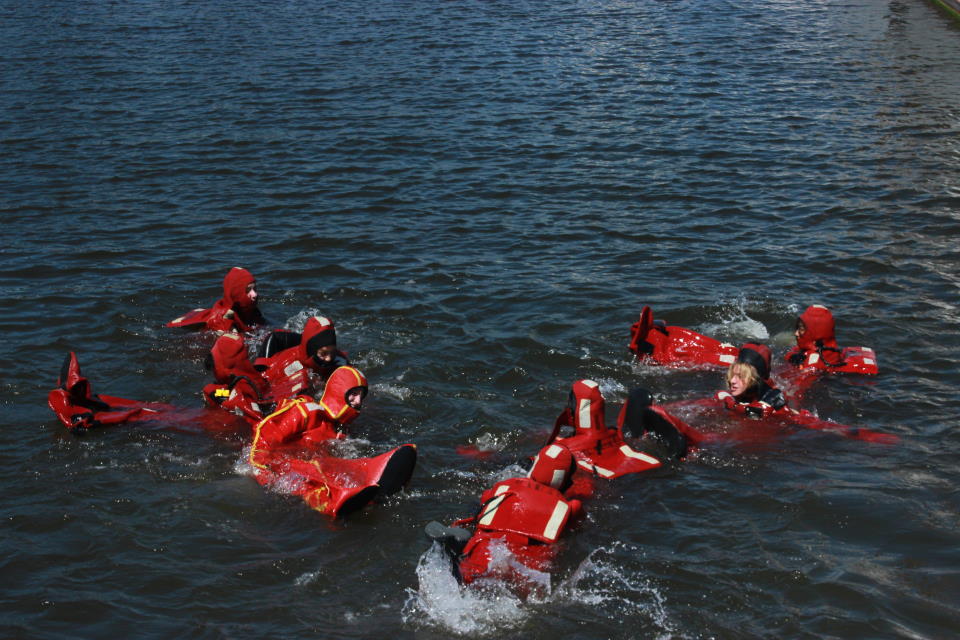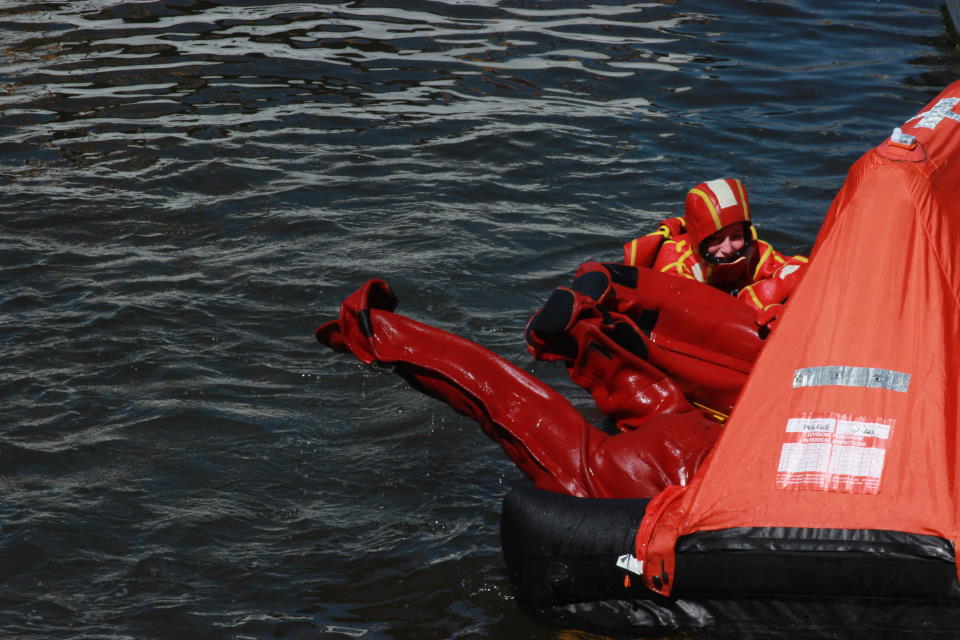 Immersion/Survival suits – sometimes called Gumby suits – are an essential piece of survival equipment if you find yourself in a cold water survival situation. They are a special type of dry suit intended for emergency situations and designed for fast and easy donning. Functional – yes. Elegant – jury's out!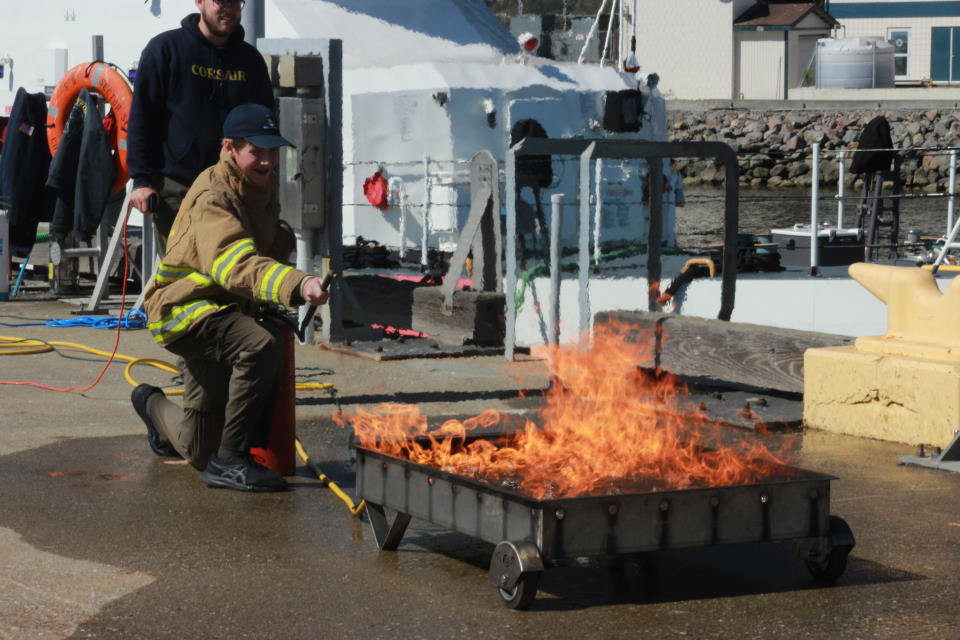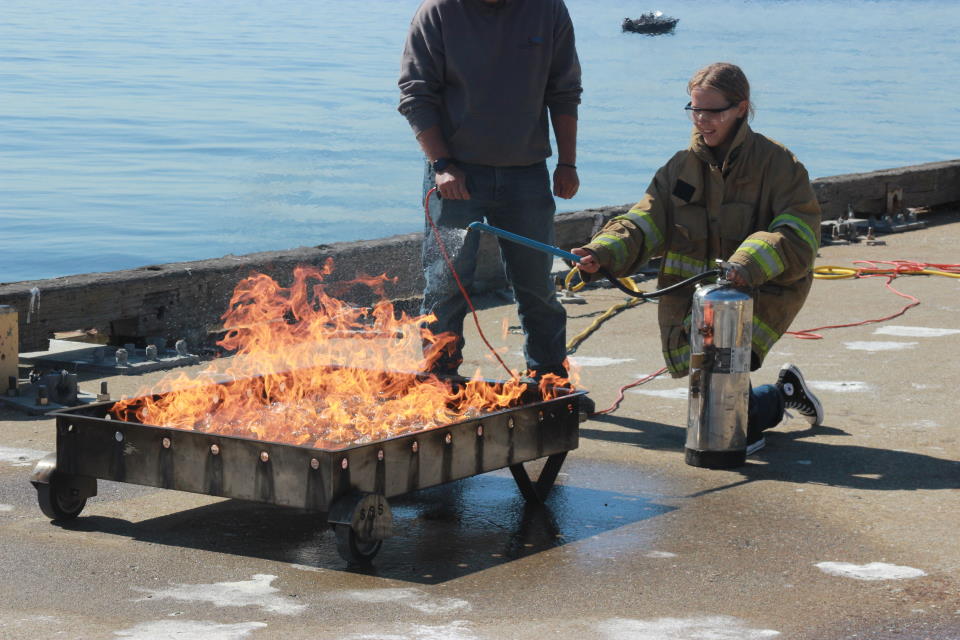 Learning how to extinguish a fire with a fire extinguisher using the PASS (Pull, Aim, Squeeze, Sweep) technique, as well as the various types of fires and how to extinguish them is part of the Able Safety requirement in Sea Scouts. Generally results in a mixture of expressions from scouts, depending on how much they like fire!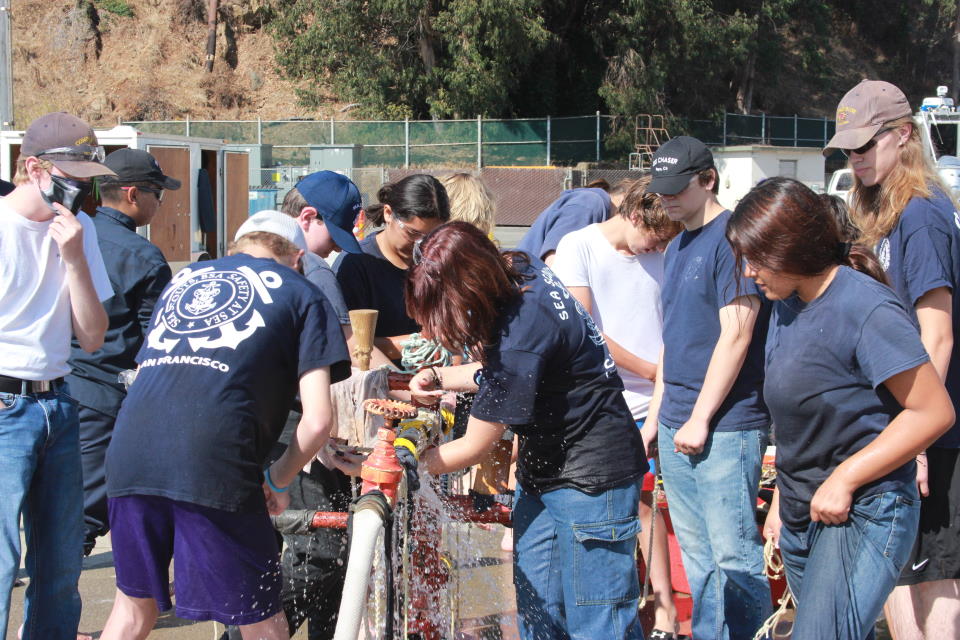 You've sprung a leak and there's not a plumber within 1,000 miles. Learn how to staunch that flow with whatever comes to hand . . . sail, canvas, and rope make a serviceable patch.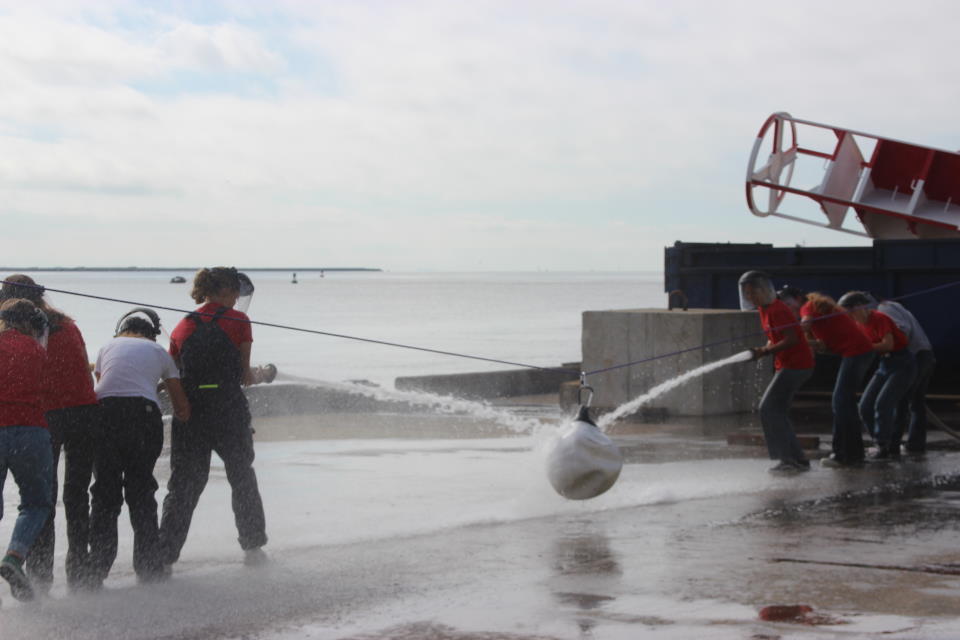 Fire hoses require team work. How better to learn than with the Sea Scout equivalent of a Tug-of-War!