43rd Seafarers Regatta – April 1, 2023
This past Saturday, on April 1, the 43rd Seafarers Regatta took place in Martinez, CA at the Sea Scout Ship (SSS) Albatross 72's base at Martinez Yacht Club.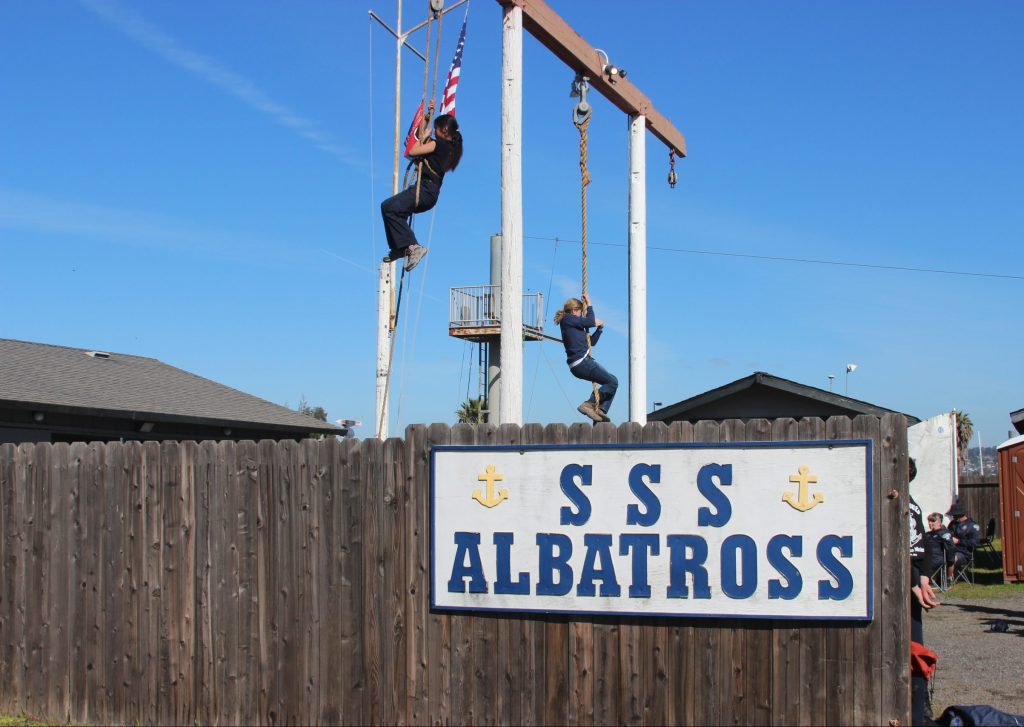 Seafarers Regatta is the first of three Sea Scouts' regatta competitions that take place in the Bay Area each spring. Sea Scouts' regatta competitions involve 15-20 different maritime-related events (such as rowing, ring buoy toss, scuttlebutt, breeches buoy, rope climb, boatswain's chair, radio, etc.), where youth-led teams from around California compete against each other. The events apply a variety of hands-on, athletic, and academic skills and teams practice throughout the spring to place as high as possible in each event and overall at the regatta. This year, 187 youth attended Seafarers from 22 different units across the Bay Area, and from as far as Lake County and Merced. Adults from each unit help judge each event and make sure the youth stay safe and most importantly, have fun, throughout the day!
The event was a huge success, with guest Dan Ownby, national chair of Scouts, BSA, coming to speak to youth about scouting nationally and internationally and how their voices can help to grow the program for future generations. The sun was out for the majority of the day, a rarity of late, and everyone had a blast running to and from events. The day of competition was followed by a dinner, awards ceremony, and dance at the Martinez Yacht Club.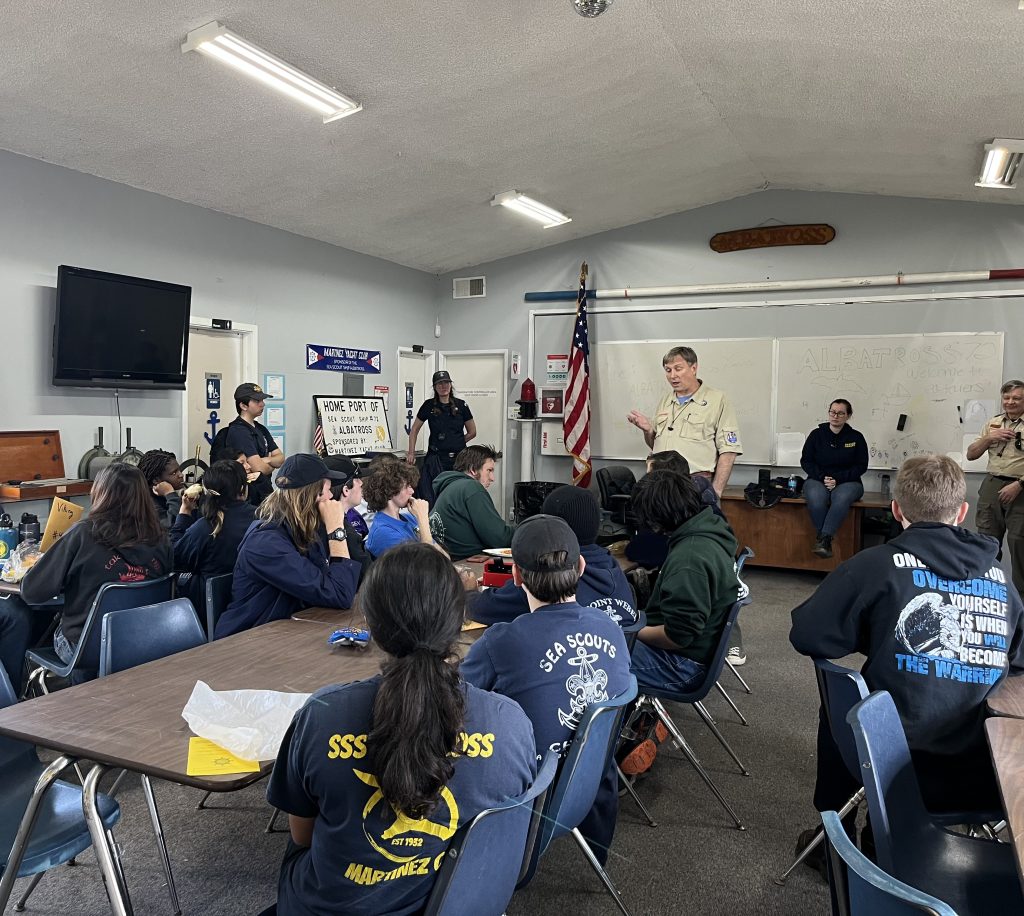 If you are interested in learning more about Sea Scouting in the Bay Area, check out the Golden Gate Area Council website. Sea Scouts is a fantastic program that prepares the next generation for life in a fun and supportive environment. The next major regatta will be at California Maritime Academy (CMA) in Vallejo, CA on May 27-28, 2023. This regatta is over 80 years old and is a great one to come watch on the CMA campus! Find out more here and come out and see this impressive group of youth row historic wooden whaleboats, sail, complete obstacle courses, and more.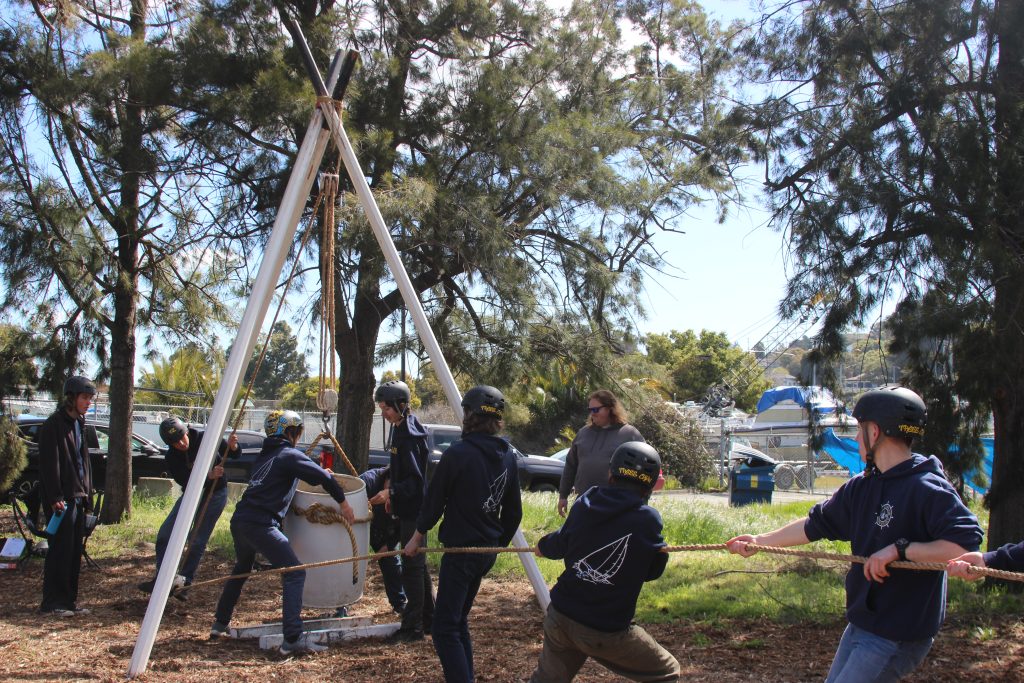 SSS Corsair scouts completing Scuttlebutt event
SSS Sea Fox scouts at Martinez Yacht Club at Seafarers Regatta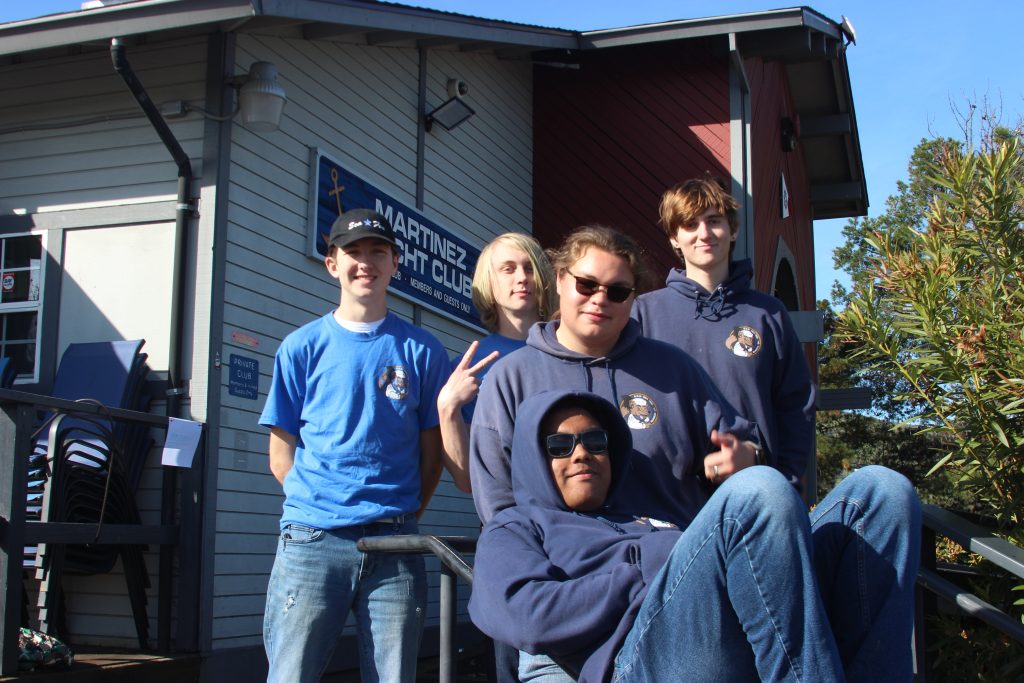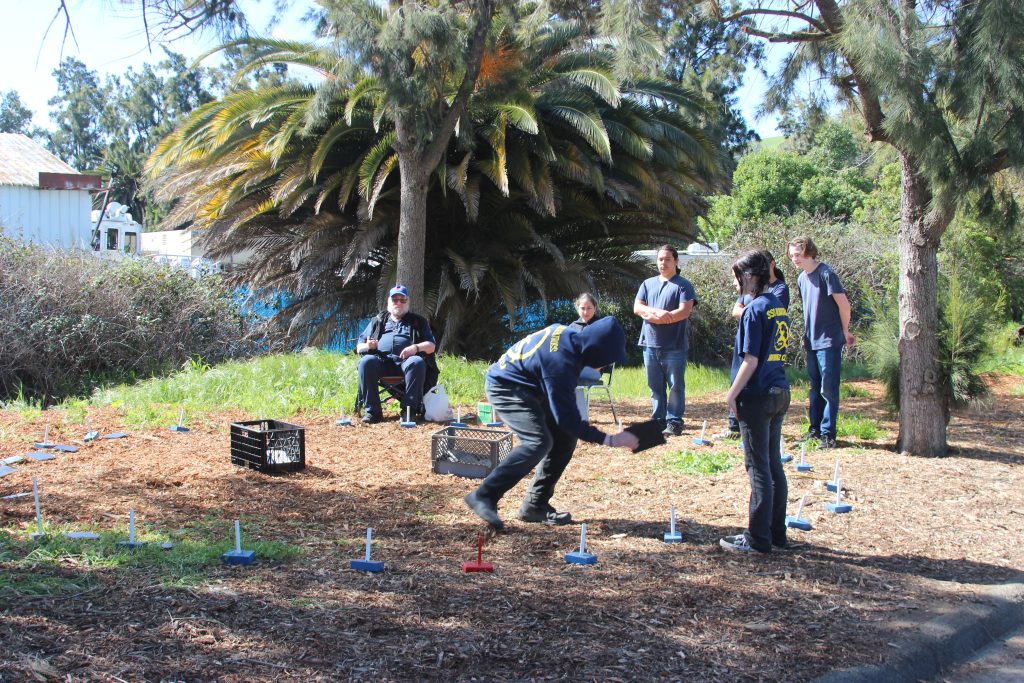 SSS Albatross scouts complete Compass event