Ancient Mariner Regatta
May 27 – 30, 2022 at the California Maritime Academy, Vallejo
After a two-year hiatus due to COVID-19, the Ancient Mariner Regatta (AMR), which has a 70-year history, took place Friday, May 27-Monday, May 30, 2022. Sea Scout Ships from across California competed in this regatta in events such as swimming, sailing, drill, pulling, knots, rope climb, and many more. Regattas such as AMR are a great way for Sea Scouts to apply all of the principles and practical skills they learn throughout the year, putting their abilities and sportsmanship to the test.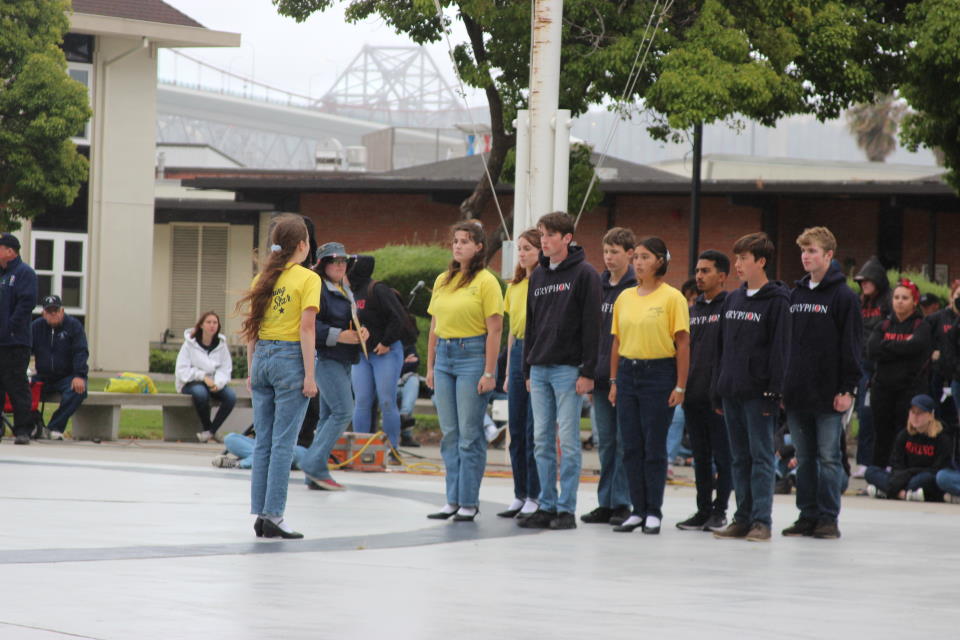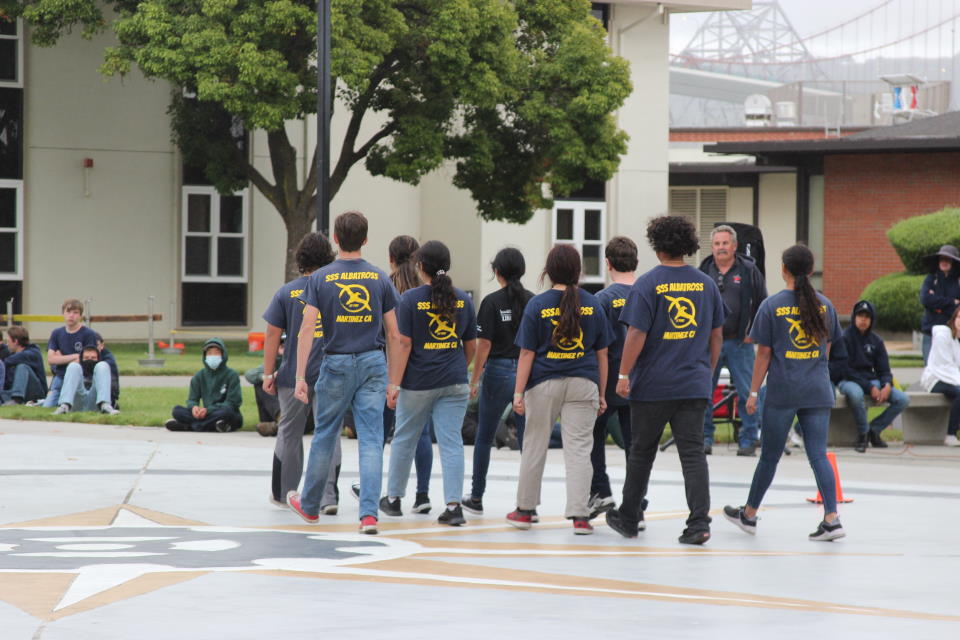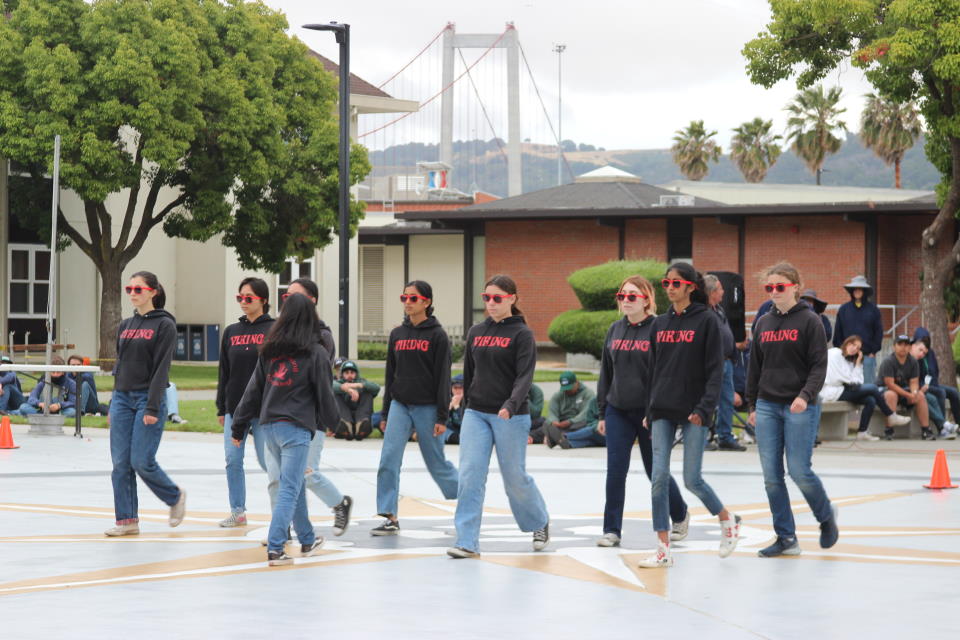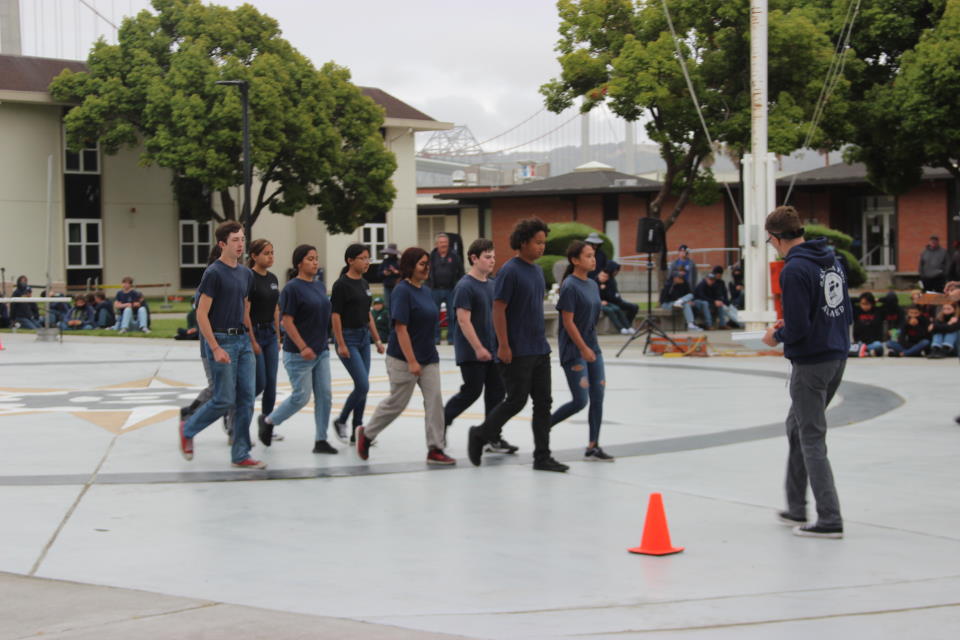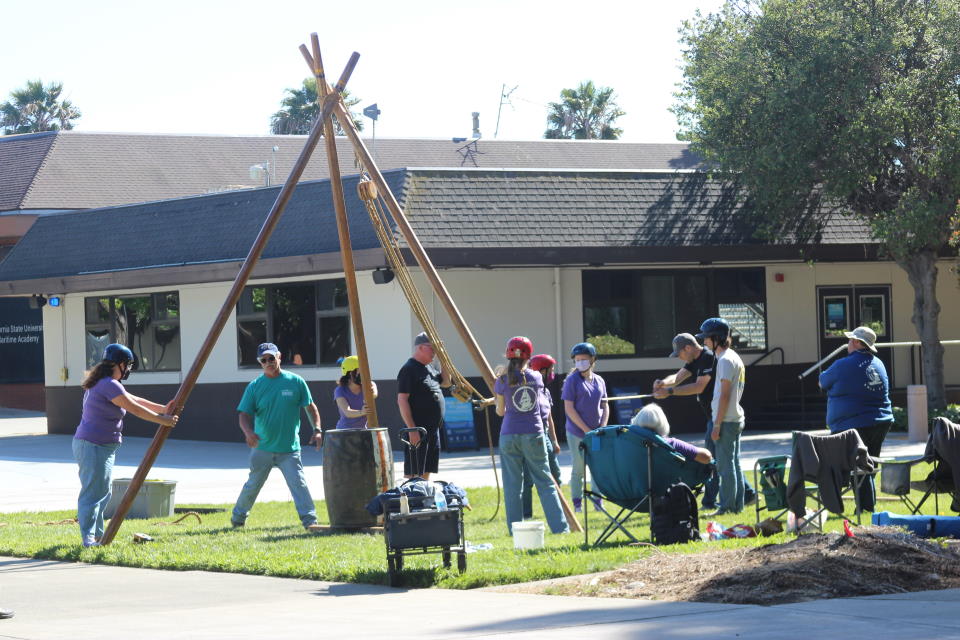 AMR wraps up the spring regatta season for Sea Scouts, following Old Salts' and Seafarer's, the other two major spring regattas. It was an exciting weekend, full of friendly competition, a drill-off and pulling race, for the top-ranking teams in those events, a dance, and an awards ceremony. The weekend also included World Kinship, which is a chance for kids from different ships to meet each other through icebreakers and assigned activities. Each ship also receives a service assignment, where each ship assists in cleaning up a portion of the regatta, leaving the California Maritime campus cleaner than we found it.
Both GGAC Sea Scout Ship (SSS) Sea Fox (Ship 9) and SSS Viking (Ship 100) received the Schooner class award at AMR this year. SSS 22 Corsair and SSS Viking were both in the pulling boat race finals and SSS 72 Albatross and SSS Viking were both in the drill-off. SSS Viking took home the pulling boat race trophy and the Navigator award (for best overall scores in the Rules of the Road, Piloting, and Compass events), as well as a large number of first place trophies. Congratulations to all of the crews that took part in this year's AMR and looking forward to next regatta season already.